Head of Marketing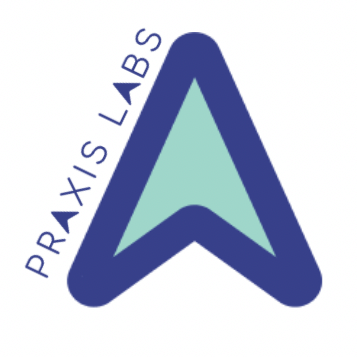 Praxis Labs
Marketing & Communications
Remote
Posted on Wednesday, August 30, 2023
About Us:
At
Praxis Labs
, we're on a mission to make workplaces — and ultimately society — more equitable and inclusive. Praxis Labs is an end-to-end immersive learning platform for soft skills that combines the best of research-driven curriculum and learning science, engaging VR/MR learning experiences, and actionable insights to drive individual and organizational change.
Praxis Labs was founded by women of color. As a diverse team, we bring our lived experiences and unique perspectives to bear as we seek to build the most efficacious and impactful learning experiences. We partner with the world's leading enterprise brands to inspire more inclusive and innovative organizations that retain talent and support belonging. Our comprehensive approach and insights translate learning into action, driving tangible improvements on workplace culture and policy.
We're seeking a Head of Marketing to develop the strategy and guide our marketing team to execute programs that build pipeline and create revenue for Praxis Labs. To thrive in this role, you should enjoy working in a hands-on capacity with a high degree of collaboration with your peers in sales and customer success.
As a full-funnel marketer with strong Enterprise marketing and ABM chops, you bring experience creating campaigns, content, events, and offers that inspire interest and capture intent throughout the lead lifecycle.
What Success Looks Like:
Build our demand generation strategy, with an emphasis on driving dark social, word-of-mouth, social media, podcasts, and events & sponsorships with HR and DEI industry associations
You'll identify the right marketing mix–messaging, offers and channels–to optimize our marketing budgets and create predictable and scalable marketing-sourced deal flow
With testing of campaigns and messaging, we'll refine our ICP and persona targeting to identify companies who have corporate initiatives for DEI learning excellence, accelerating time to close and increasing deal sizes
Working with your marketing team and cross-functionally with sales, you'll create alignment and process discipline to improve outcomes from integrated ABM campaigns
Role & Responsibilities:
Create a messaging platform that launches a movement and demand for DEI and unconscious-bias training excellence and Praxis Labs
Build our demand generation strategy, with an emphasis on driving dark social, word-of-mouth, social media, podcasts, and events & sponsorships with HR and DEI industry associations
Collaborate closely with the sales team to implement effective account-based marketing strategies
Report on KPIs and ROI across the funnel (MQLs, Meetings Held, SQLs, etc.); identify the optimal budget and channel mix that will maximize LTV relative to CAC
Develop rigor around testing, optimization and forecasting to ensure marketing efforts lead to predictable business outcomes and continuous improvement
Lead and mentor the marketing team, providing guidance, fostering professional growth, and setting clear goals and KPIs for the team to drive accountability and success
Develop go-to-market strategies for new product launches and feature enhancements
Ideal Qualifications:
Demonstrated marketing experience in B2B software or technology companies
Experience with HR and/or DEI communities is highly desirable
Proven track record of driving successful demand generation and revenue growth
Strong familiarity with account-based marketing strategies and best practices
In-depth understanding of marketing and sales operations, including lead generation, funnel management, and conversion optimization
Demonstrated ability to lead and inspire a team, driving results in a fast-paced environmentStrong strategic thinking and decision-making abilities
Ability to collaborate effectively with cross-functional teams, including sales, product, and executive leadership
Ability to derive actionable insights from marketing analytics to measure and optimize campaign performance
Ability to adapt quickly to changing market trends and competitive landscapes
The pay range for this position at the start of employment is expected to be between $180,000 and $250,000/year. However, the base pay offered may vary depending on multiple factors, including job-related knowledge, skills, experience, market factors, location, and business need.
What you'll love about us:
We are a diverse, interesting, caring and inclusive group of folks
Fully Remote; #workfromanywhere
We offer competitive compensation, employer paid health, medical and dental benefits
401k with employer match
We believe everyone is an owner in the company, which is why all full-time employees receive equity in the business
Flexible paid time off — unlimited vacation, and sick days & paid parental leave
Company retreats, holiday parties, and opportunities to gather virtually and in person
Reimbursements for wellness, continuing education, & more
Studies have shown that women, people of color, and those from underrepresented groups are less likely to apply to jobs unless they check every box in the job description. That said, if you're genuinely excited about the opportunity and worried you don't meet all the requirements, we encourage you to apply anyway. You may be just the right candidate for this or other roles!
Praxis Labs is committed to developing a barrier-free hiring and interview process and work environment. If you require any accommodation at all, please email our People Operations Team at Peopleops@praxislabs.co and we'll work with you to meet your accessibility needs.
Praxis Labs is proud to be an Equal Opportunity Employer and is committed to a diverse and inclusive workplace. We believe that a successful organization is one that celebrates its employees for who they are, who they love, and the unique lens through which they experience the world. Praxis Labs does not discriminate based on race, color, ancestry, religion, sex, national origin, sexual orientation, age, citizenship, marital status, disability, gender identity, Veteran status, or other legally protected status. We understand that our differences make us better. They empower us to learn from each other, lean on each other, and create a product and community that models the behavior we hope to see in others.