Senior UI/UX Designer (Immersive Experiences)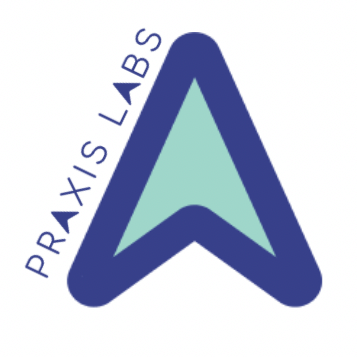 Praxis Labs
Design
Remote
Posted on Sunday, September 10, 2023
About Us:
At
Praxis Labs
, we're on a mission to make workplaces — and ultimately society — more equitable and inclusive. Praxis Labs is an end-to-end immersive learning platform for soft skills that combines the best of research-driven curriculum and learning science, engaging VR/MR learning experiences, and actionable insights to drive individual and organizational change.
Praxis Labs was founded by women of color. As a diverse team, we bring our lived experiences and unique perspectives to bear as we seek to build the most efficacious and impactful learning experiences. We partner with the world's leading enterprise brands to inspire more inclusive and innovative organizations that retain talent and support belonging. Our comprehensive approach and insights translate learning into action, driving tangible improvements on workplace culture and policy.
Praxis Labs is looking for an experienced Senior UI/UX Designer to help us raise the bar for our immersive 3D experiences. In this role, you will collaborate closely with cross-functional teams to create thoughtful UX designs and compelling UI visuals to bring our experiences to life, ensuring that learners have a seamless and enjoyable experience.
Role & Responsibilities:
Responsible for the UI/UX of all features across our immersive experiences. Leads and contributes to multiple projects at a time.
Owns the end-to-end UI/UX design process and partners with Product to break down large ambiguous problem statements, from concepts and wireframing to high-fidelity prototyping and implementation.
Researches, analyzes, and synthesizes customer needs (interviews, competitive landscape, etc.) always looking for deeper insight, and uses research as a key input to proactively define the problems we should be seeking to understand
Creates interactive prototypes and design documentation to effectively communicate design concepts and functionality to stakeholders and development teams.
Work closely with developers to see designs through to completion. Prepare assets for implementation in the Unity game engine and create and set up new prefabs in Unity, as needed. Follows work all the way through to QA and production.
Consistently pushes to improve the quality of our designs and products. Engaged in design reviews with Product and Design teams, presenting your designs for feedback, and giving feedback to other UX team members
Establishes, maintains, evolves, and expands design systems leveraged within the immersive experience
Deeply understands qualitative and quantitative reasonings and can apply them appropriately to help make decisions.
Collaborates with cross-functional teams, including narrative designers, artists, engineers, and product managers, to ensure that design solutions align with learning goals and technical feasibility.
Clearly communicates handoffs and next steps; people rarely need clarification on details like different states or edge cases and understands when an item is done.
Ideal Qualifications:
6+ years of UI/UX experience in gaming or another relevant industry, ideally having worked on 3+ different game titles
Expert in Figma, Unity, Adobe CC, and other industry design and prototyping tools
Demonstrated experienced with independently transforming large ambiguous projects into clear, user-centered design specs
Thrives in fast moving, iterative, and collaborative environments. Sets an example for producing work. People see you as a "doer", and can depend on you for getting things done.
Strong ability to prioritize tasks, work efficiently, handle time effectively, and complete your work with minimal oversight.
Excellent visual design and illustration skills
Excellent understanding of hierarchy, layout, and information architecture design principles
Adept at prototypes, wireframe production, process flows, journey mapping, personas, and information architecture
Comfortable maintaining and adding to design systems
A clear understanding of art optimization, game and engine constraints, and technical limitations of development tools like Unity
Comfortable planning and estimating UI/UX efforts and leveraging project management tools/software, such as Jira and Confluence
Excellent written and verbal communication and collaboration skills, with the ability to present and explain design decisions across teams and to leadership
A curious and critical thinker, able to giving and receiving feedback across team members
Portfolio with examples of work that showcases in-depth UI/UX design examples, process, and a keen eye for quality and detail
The pay range for this position at the start of employment is expected to be between $130,000 and $170,000/year. However, the base pay offered may vary depending on multiple factors, including job-related knowledge, skills, experience, market factors, location, and business need.
What you'll love about us:
We are a diverse, interesting, caring and inclusive group of folks
Fully Remote; #workfromanywhere
We offer competitive compensation, employer paid health, medical and dental benefits
401k with employer match
We believe everyone is an owner in the company, which is why all full-time employees receive equity in the business
Flexible paid time off — unlimited vacation, and sick days & paid parental leave
Company retreats, holiday parties, and opportunities to gather virtually and in person
Reimbursements for wellness, continuing education, & more
Studies have shown that women, people of color, and those from underrepresented groups are less likely to apply to jobs unless they check every box in the job description. That said, if you're genuinely excited about the opportunity and worried you don't meet all the requirements, we encourage you to apply anyway. You may be just the right candidate for this or other roles!
Praxis Labs is committed to developing a barrier-free hiring and interview process and work environment. If you require any accommodation at all, please email our People Operations Team at Peopleops@praxislabs.co and we'll work with you to meet your accessibility needs.
Praxis Labs is proud to be an Equal Opportunity Employer and is committed to a diverse and inclusive workplace. We believe that a successful organization is one that celebrates its employees for who they are, who they love, and the unique lens through which they experience the world. Praxis Labs does not discriminate based on race, color, ancestry, religion, sex, national origin, sexual orientation, age, citizenship, marital status, disability, gender identity, Veteran status, or other legally protected status. We understand that our differences make us better. They empower us to learn from each other, lean on each other, and create a product and community that models the behavior we hope to see in others.